Focusing on Treating the Whole Person
I am fortunate to enjoy a thriving therapy practice, where women feel understood and safe enough to share.
At various times in our lives we may struggle with anxiety, grief, depression  or addictions. I provide an understanding, non-judgemental, compassionate environment to help you work through unresolved issues. It is my belief that acquiring balance in our life is key to experiencing happiness and fulfillment.  Approaching life with an all or attitude prohibits balance, which keeps us stuck in anxiety and depression.  You can learn a more effective way of approaching life.
If you would like to address a painful situation or move your life in a healthier direction I am honored to be your guide.
---
Appointments Provided Within 48 Hours.
314-920-0803     |     Send Email
---
The Benefits of Therapy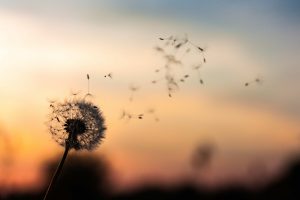 Psychotherapy can be an effective tool in providing you with the necessary support and training to overcome the challenges you face. By seeking therapy, you are taking responsibility and action to change what no longer works in your life. Many studies have shown throughout the years that psychotherapy is an effective form of treating and managing mental illnesses and other emotional disorders.
As an experienced clinical social work/therapist, it is my honor to assist you in exploring your core issues and move toward a healthy, fulfilling life. Utilizing a variety of approaches including Biopsychosocial, Cognitive/Cognitive-Behavioral, EMDR, I will work with you to create a treatment plan that is customized to meet your unique circumstances.
With honesty and compassion I will work with you to create an open channel of communication. The goal of our therapy sessions together, will be to help you develop the mental fortitude needed to lead a successful life. Additionally, we will work on the skill of self-compassion, which will allow you to move more easily through difficult times in the future, as wells as become a more productive and happier person.
"Owning our story can be hard but not nearly as difficult as spending our lives running from it."

– Brene Brown