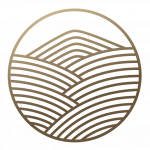 To schedule an individual, couples, or family therapy appointment or, to obtain additional information about any of these counseling services, please fill out the form below or give me a call on my confidential voicemail.
314-920-0803
If I am not able to answer please leave a message and I will return your call within 24 hours.
Send an email
Please do not send confidential information using this form.
** If needing to cancel an appointment please do so at least within 24 hours of your scheduled appointment. A late cancellation fee of $75.00 will be charged if not cancelled within 24 hours. **
745 Craig Road Ste. 301 • Creve Coeur • Missouri • 63141
745 Craig Rd., Ste. 301 – Hwy. 270 exit onto Olive heading East. South onto Craig Rd. to the Ryan Bldg. 745 Craig.